About GNRR
GNRR is a regular event where people can read graphic novels in other people's company in a relaxed space such as a cafe, a community centre or a library. A wide selection of graphic novels are provided to chose from, mainly long-form fiction and non-fiction. The sessions can be anything from a couple of hours to a whole day and people can come and go freely.
Everybody at the event will be reading something different and there is no formal discussion about the books. People are encouraged to attend on their own or with friends - everybody over 18 is welcome. A sociable and calm atmosphere is established and drinks and snacks are usually available - depending on the venue.
GNRR can also travel and set up a Reading Room as an activity for schools, universities, workplaces, charities or art festivals or as a pop-up space.
The purpose of the events is threefold:
to introduce new people to graphic novels and to give access to a inspiring selection of books for those who already love comics
to create a comfortable space where people can properly unwind and be with others in a non-pressured environment
to promote artists, publishers, festivals, indie bookshops and businesses and the comics community
More…
You can find out more about the GNRR from an interview at Broken Frontiers and in an article in NowThen magazine.
A full list of titles can be found at The StoryGraph. If there's a particular title you'd like read you can reserve a book for any event by getting in touch below. Just say which book you'd like, at which event.
Events
The next event is:
Thought Bubble Comic Convention - Day 1
10-6pm on Friday 10 November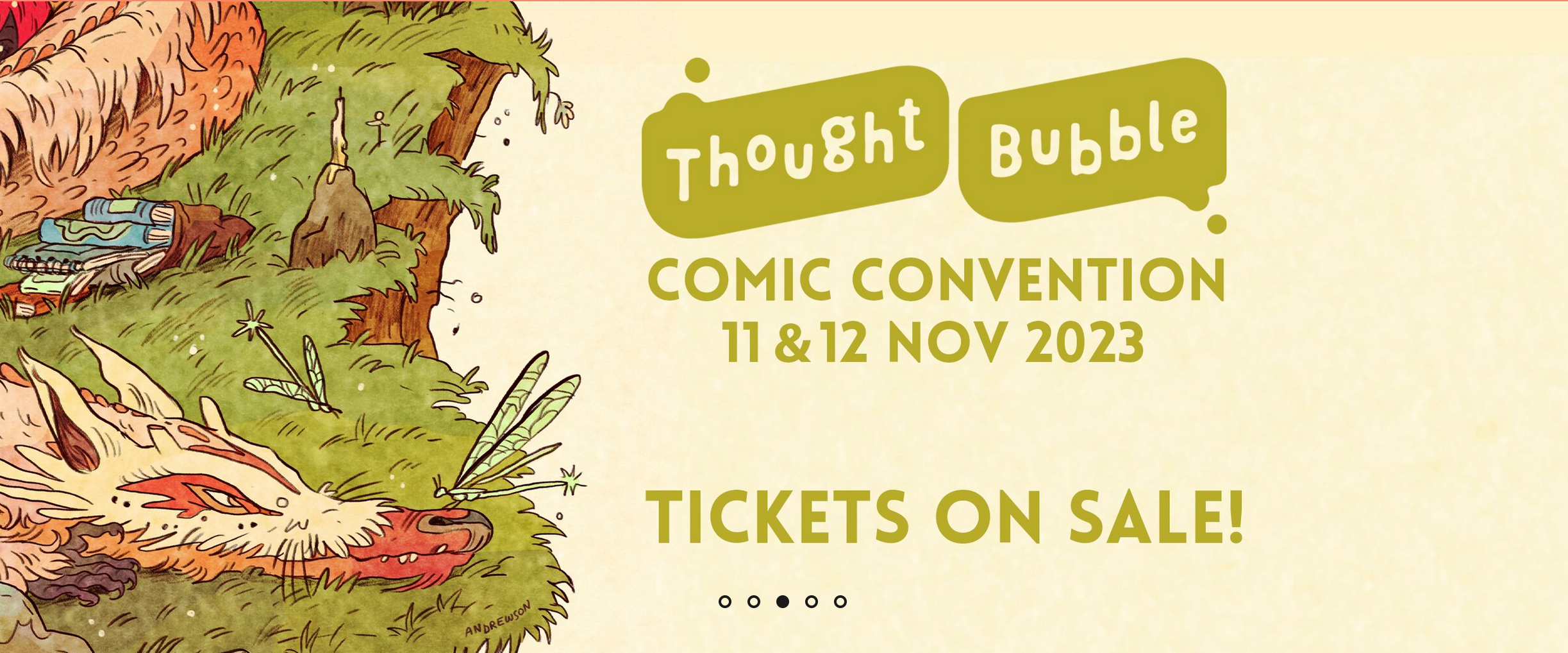 GNRR will be part of this year's Thought Bubble's Comic Convention for the first time! We will be stationed upstairs at the Queen Suite Foyer, come and rest your legs and senses and sample some of the many graphic novels and zines in the collection.
You can buy tickets here
Harrogate Convention Centre
King's Rd
Harrogate HG1 5LA

More events
Harrogate
10-5pm
Sat 11 Nov 23

Sheffield
4 - 10pm
Tue 05 Dec 23
Book the Gnrr
Are you interested in offering graphic novels as part of your event or held at your location? Would you like to offer a unique space for your customers or participants where they can spend their time in a calm, comfortable but sociable environment, being absorbed in graphic art? GNRR is now available for bookings as an event across the UK.
If you have an:
event space
cafe
university space
workplace
library reading room
comic art, literary, cultural or music festival
empty shop that's suitable for a pop-up event
please get in touch.
All space, furniture requirements and fees can be discussed by contacting me.